DeSoto Arts Council
Fall Fiber and 3D Art Show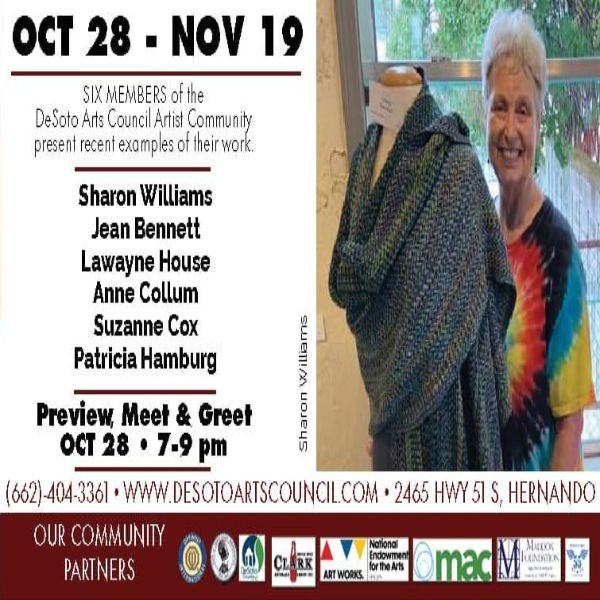 October
28
-
November
19
, 2022
DeSoto Arts Council
Fall Fiber and 3D Art Show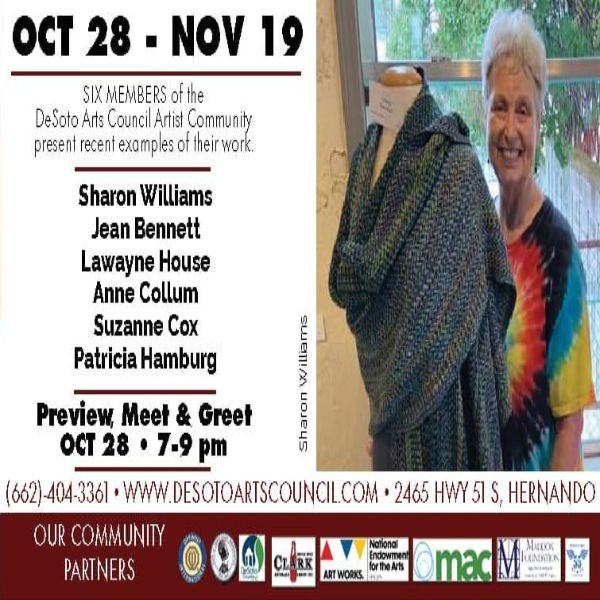 Event Details
The Fourth of our Artist Selection Shows spotlights the works of six member artists who work in fiber and 3D. The show is free and is on exhibit through the 19th of November.
Presenting artists include: Sharon Williams, Jean Bennett, Lawayne House, Anne Colum, Suzanne Cox, and Patricia Hamburg
Meet our featured artists in person at our preview party. Free and open to the public. Cash bar and complimentary food.
Demonstrations are on Saturday, Oct 28.
PREVIEW, MEET AND GREET
OCTOBER 28TH • 7 to 9 pm