Landers Auto Group
Job Fair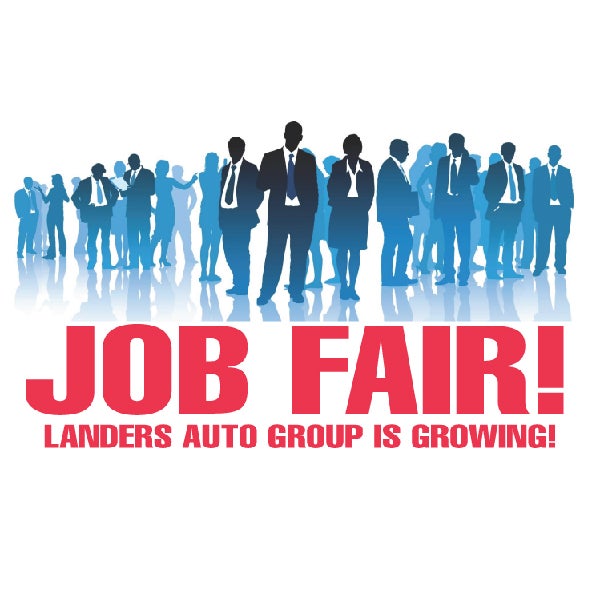 May
11
, 2021
Landers Auto Group
Job Fair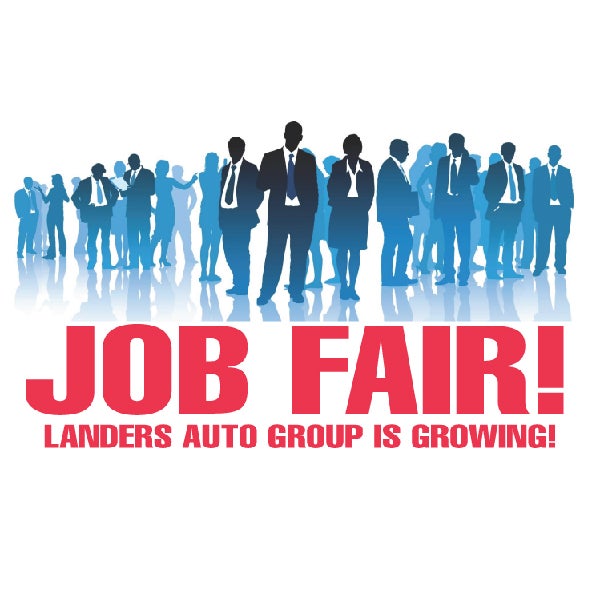 Event Details
The Automobile Business is roaring back from COVID-19, and as a result Landers Auto Group is hiring right now for ALL POSITIONS! Don't miss this special hiring event on Tuesday, May 11th from 9a - 5p at Landers Center! Recruiters from all 7 of our stores will be on hand for interviews.Interviews held at Landers Center only. Valid drivers license required. Learn more about the automobile business, about Landers and the benets of working for us!

The available positions include:
Accounts Payable, Accounts Receivable, Billing Clerks, Call Center, Representatives, Cashiers, Delivery Drivers, Detailers, Finance Managers, Internet Sales, Lot Attendants, Maintenance, Technicians, Quick Lube Technicians, Sales Consultants, Sales Managers, Service Advisors/Writers, Service Directors, Service Technicians, Switchboard Operators, Title Clerks
This is your chance to be part of the fastest growing dealership group in the MidSouth, with great advancement opportunities! We oer a top-notch full benets package including vacation; health, life, dental, vision and disability insurance; 401k savings; direct deposit payroll; employee discount; and the opportunity to advance, all in a safe and fun work environment.