Southaven Chamber of Commerce & Southaven Young Professionals
Murder Mystery at Snowden House for Mayhem High Prom
Totally Rad 80s Prom Gone Bad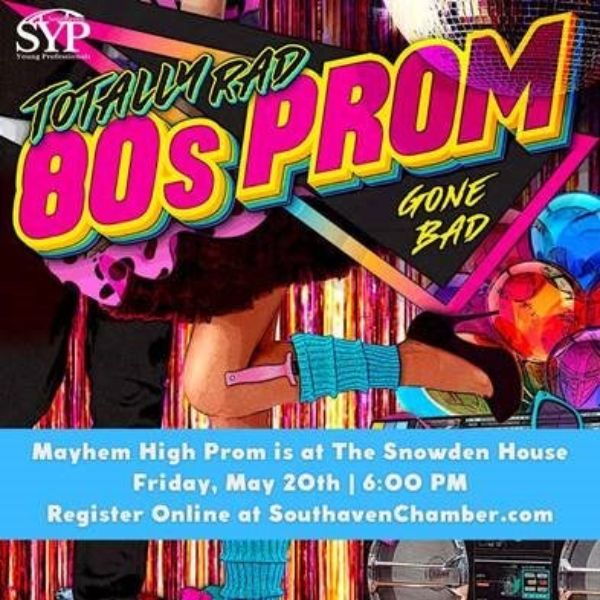 May
20
, 2022
Southaven Chamber of Commerce & Southaven Young Professionals
Murder Mystery at Snowden House for Mayhem High Prom
Totally Rad 80s Prom Gone Bad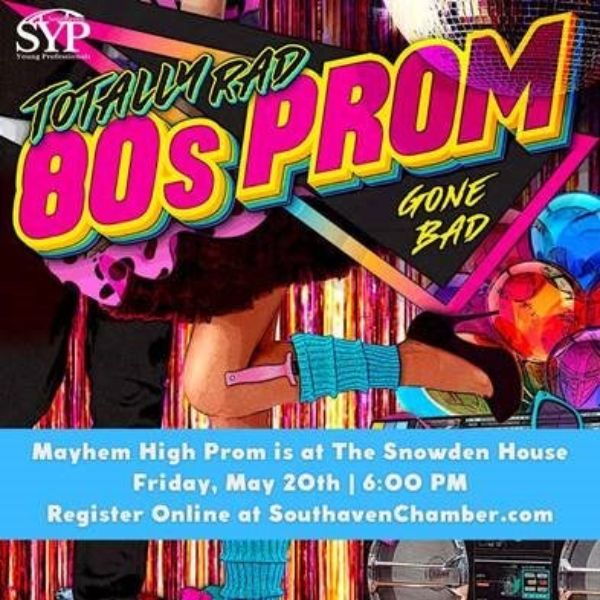 Event Details
6PM – 8:30PM
Join us for Mayhem High Prom: Totally Rad 80s Prom Gone Bad. This stellar event will include appetizers, drinks and a great time!
Backstory:
With their high school career coming to an end, the students of Mayhem High find themselves battling it out over grades, popularity, affection, class rankings and what they all have been focused on for years… Who will be awarded the prom king and queen title? As the night unfolds, the royalty will be rewarded and an innocent life will be claimed. Can you find the culprit in this crazy madness that is filled with neon, narbo and narcissistic behavior?
Last day to register is Wednesday, May 18th. Registration link below:
Additional Ticket Information
$15 per person: This event is open to players of all ages.