Palmer Home For Children
Shotguns & Sunflowers
Sporting Clays Tournament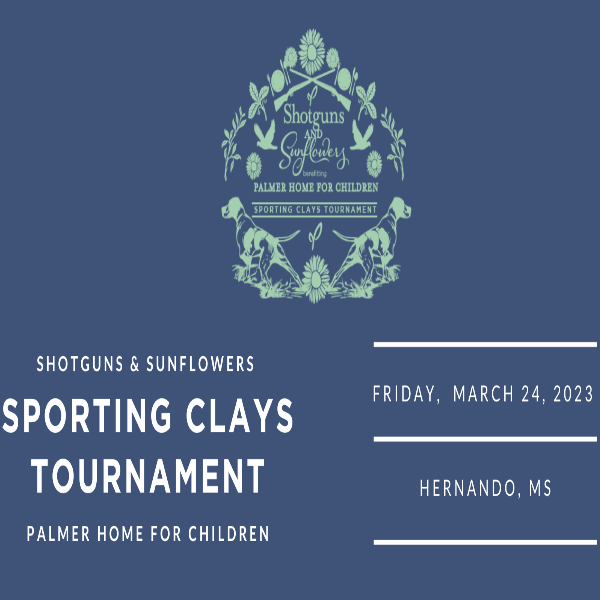 March
24
, 2023
Palmer Home For Children
Shotguns & Sunflowers
Sporting Clays Tournament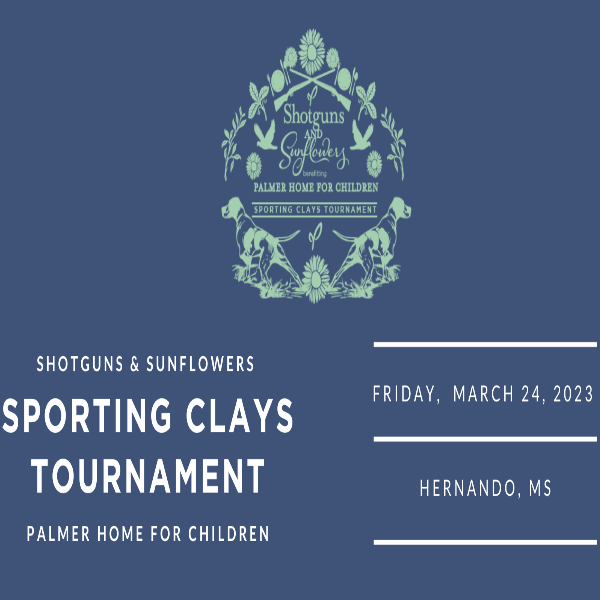 Event Details
Palmer Home for Children invites you to sponsor the 2023 Shotguns & Sunflowers Sporting Clays Tournament presented by IMC, the premier clays fundraising event in the Mid-South.
Tournament teams will shoot a variety of targets each to win coveted prizes and bragging rights. After the tournament, guests will enjoy appetizers and libations followed by an awards ceremony and a delicious Southern-style lunch that'll put grandma's cookin' to shame.
Allow us to show you, your clients, and your special guests some real Southern hospitality with this unique cause-marketing experience.
For 125 years, Palmer Home has been able to change local children's lives, and you can help us hit our target goal this year of serving more children and families than ever before.
Secure tickets or sponsorship at palmerhome.org/clay-shoot.