Beat the heat in DeSoto County with these cocktails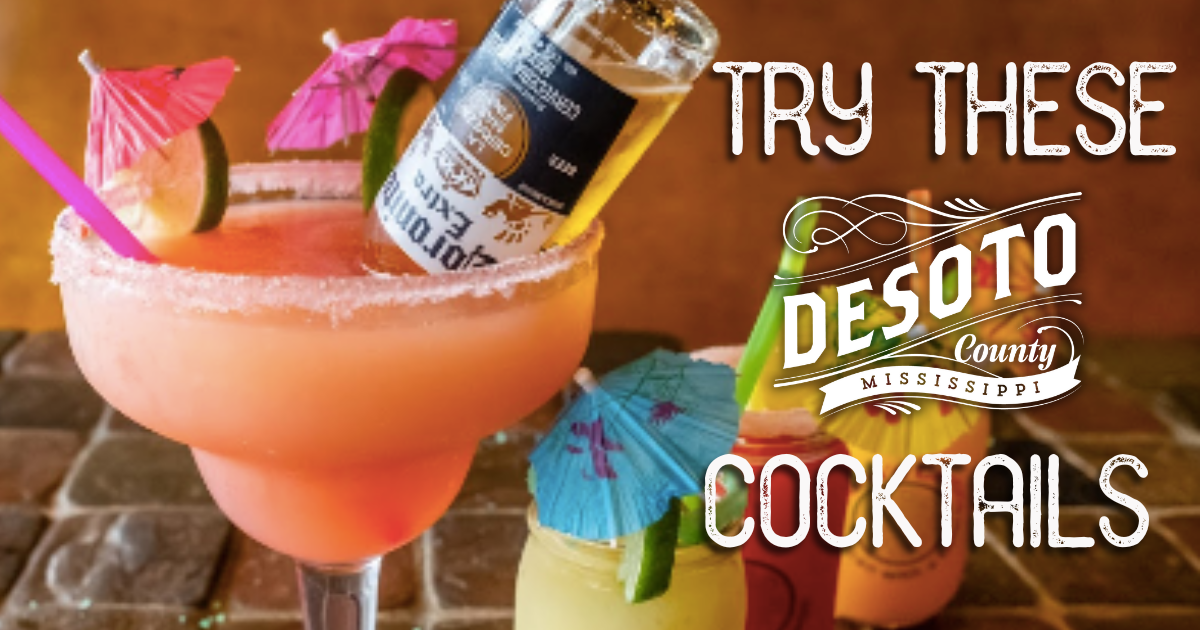 There's no doubt the summertime is hot in DeSoto County, Mississippi, but it does serve as an excellent excuse to invite your friends out for a refreshing drink that will cool you down. From local establishments to chain restaurants, we've compiled some of our favorite cocktails from around the county. Cheers!
10th Inning Bar & Grill at Snowden Grove
Headed to Southaven? Be sure to hit 10th Inning Bar & Grill for bloody marys, margaritas and everything in between.
There's nothing quite like a margarita from Maria's Cantina – the taste, the color, the SIZE! You can't go wrong. Plus, with misting fans and partial coverings, their patio is quite pleasant.
Whether you prefer spirit-forward cocktails or a nice, cold beer from the tap, Dan McGuinness Pub is the place to be. This watering hole is home to Irish and domestic beers, mixed drinks, live music and traditional pub fare.
She's the new girl in town and she's serving excellent food, drinks and views. Tekila's rooftop patio is the ideal place to catch up with your friends while sipping something seriously delicious.
The Grillehouse Seafood & Steaks
This Southaven restaurant has a beautiful bar you'll want to unwind at, no doubt. Head to The Grillehouse Seafood & Steaks for specialty cocktails and a wide selection of whiskey, both of which are offered at discounted prices throughout the week. For example, on Wednesdays, they offer $5 pours of select whiskeys. Cheers!
Another Southaven establishment, this upscale restaurant boasts a nice bar and even better craft cocktails and wines. Grab a seat and get ready to sip the beverage of your choosing.
Are you ready to take a cocktail tour and see what DeSoto County has to offer? Adventure, good times and even better sips await!