Celebrating nearly 200 years of DeSoto County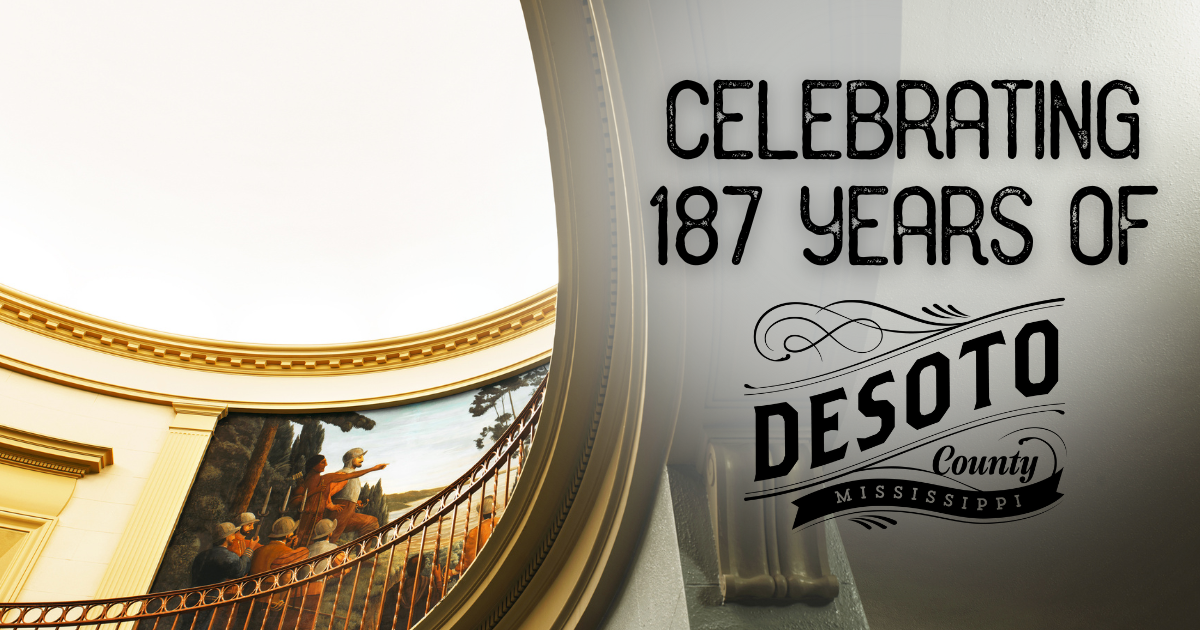 What makes for an unforgettable day? Is it enjoying a delicious Southern meal? Learning more about legendary musicians? Biking along the Mississippi River? Treating yourself to a shopping spree? Whatever it is, DeSoto County, Mississippi, has made a name for itself over the last 187 years, and can certainly provide it all and then some.
Fun fact #1
Founded Feb. 9, 1836, DeSoto County is about to hit its 187th anniversary. To celebrate, we've rounded up some fun facts about how our county came to be and how far it has come over the last two centuries.
Fun fact #2
Did you know DeSoto County was originally part of the Chickasaw Nation? You can find Native American mounds in areas in and surrounding Walls. The county is named for Spanish explorer Hernando de Soto, the first European explorer known to reach the Mississippi River. Hernando, the county's seat which is also named after the explorer, was the first city established in 1839, followed by Olive Branch in 1874, Horn Lake in 1973, Southaven in 1980 and Walls in 2003.
Fun fact #3
DeSoto County has a deep, rich history – especially when it comes to music. Not only did the King of Rock 'n' Roll, Elvis Presley, own a ranch in Horn Lake at one time, the Mississippi Blues Trail runs through the area, as well, which features markers paying homage to greats like Memphis Minnie. And, legendary performer Jerry Lee Lewis called Nesbit home for many years, passing away in his home there late last year.
Fun fact #4
DeSoto County has become one of the 100 fastest-growing counties in the United States and takes the No. 1 spot for the state of Mississippi when it comes to rapid growth. One of the many great things about the area is the small-town feel it exudes and the love locals have for its small businesses. Each city boasts unique, locally owned establishments that you just can't miss.
Just minutes from Memphis, this slice of heaven located at the top of the Magnolia State is the Mid-South's best-kept secret and is just waiting to be discovered. So, come on up, down or over. Y'all are all welcome here.