Elvis' time in DeSoto County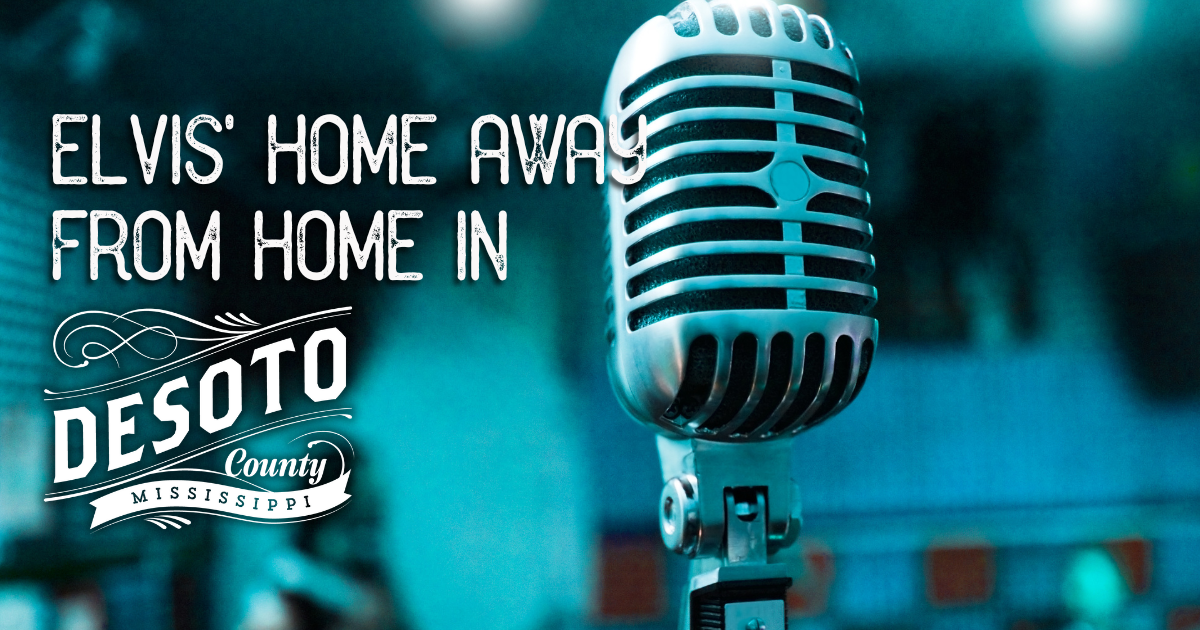 Every August, Elvis Presley Enterprises hosts a weeklong event dedicated to honoring the King of Rock 'n' Roll. While Elvis Week activities take place just across the stateline at Graceland, we here in DeSoto County, Mississippi, have a reason to tip our caps to Elvis, too.
Yes, Elvis lived in Memphis, but he relaxed in DeSoto County, specifically Horn Lake. In February 1967, Elvis purchased a ranch situated at the corner of Goodman Road and Highway 301. He and his friends, referred to as the Memphis Mafia, passed the sprawling property when returning to Memphis after purchasing a horse for Elvis' father Vernon. At the time, the acreage, known as Twinkletown Farm, consisted of a stable, cottage, cattle and… a for sale sign.
It wasn't long before the 160 acres and all that came with it became his for $437,000. Almost immediately, Elvis began buying horses (40 of them to be exact), mobile homes for his friends to stay in, cars to help everyone get around and farm equipment to keep it looking pristine. He also changed the name to Circle G Ranch. Some believe the G stood for Graceland, while others say it stood for Gladys, the name of Elvis' mother.
Fast forward a few months to May 1967, and you would find Elvis and Priscilla honeymooning in the small cottage on the land. While it was just 10 miles from Graceland, it provided the newlyweds a much-needed escape. Away from fans and paparazzi, and hidden behind a newly erected 10-foot-tall privacy fence, the two spent time relaxing and riding horses in the early days of their marriage.
Elvis and his closest comrades would visit the property often to unwind throughout the rest of the year. But, as time went on, visits became few and far between. As a result, Elvis sold the ranch to the North Mississippi Gun Club for $440,000 in 1969, just eight years before his death.
Circle G Ranch served as a gathering spot for friends and family. Bonds were strengthened with all who visited and Elvis enjoyed providing a place for them to experience the great outdoors. If you drive by the property today, you'll find a historical marker that pays homage to Elvis' time there. Though fleeting, it was their little piece of peace – right here in DeSoto County, Mississippi.