Five sweet shops to visit in DeSoto County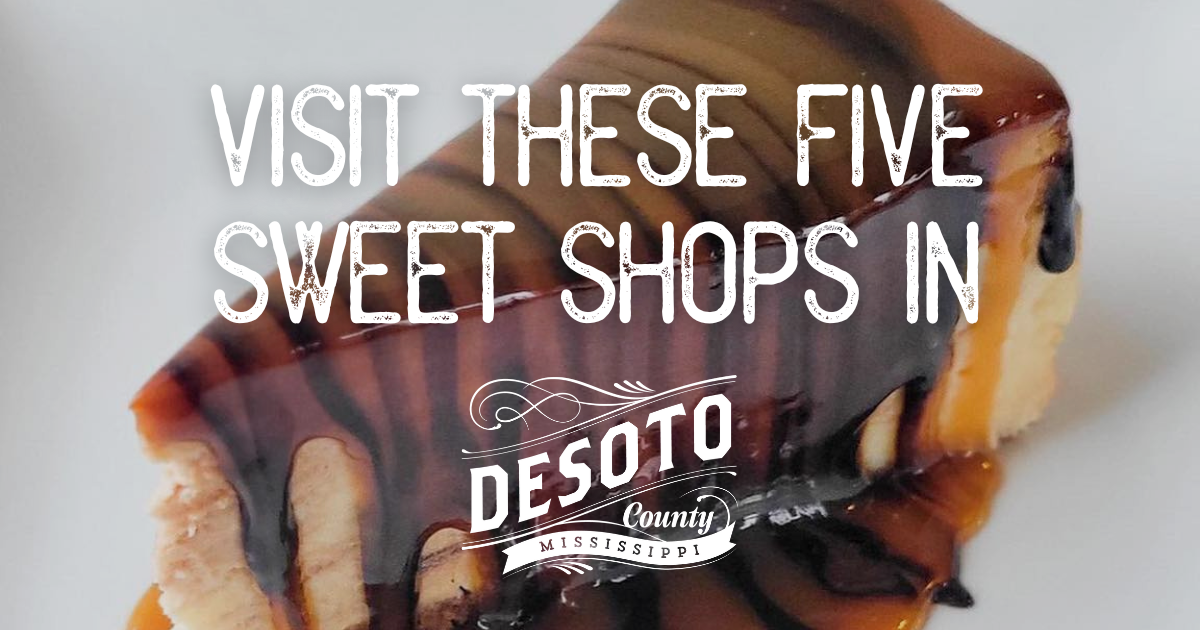 Do you have a sweet tooth you need to satisfy? Whether you're looking for ice cream, chocolate, cheesecake or something unique – DeSoto County, Mississippi, has all the treats when you're craving something sweet.
With so many options, it can be hard to make a decision on just where to go. So, we've done the hard work for you and listed some *sweet* places for you to check out on your next visit to the top of the 'Sip.
Vampire Penguin in Southaven offers light and creamy shaved snow. The unique icy goodness comes in a variety of flavors and can be topped with dozens of sweet additions. Give it a try next time you visit Silo Square or stop by their Hernando location.
Visiting Horn Lake? Head to La Michoacana. The authentic Mexican sweet shop offers a collection of paletas (popsicles), bolis (ice cream bars) and other frozen novelties handcrafted with fresh cream, fruits and nuts.
Did someone say cheesecake? The bakery, which has locations in Southaven and Hernando, serves up a variety of fresh and delicious cheesecakes in a ton of flavors. If you're looking to satisfy your cravings, a visit to City Hall Cheesecake is a must.
Old Towne Bakery in Olive Branch has been creating fresh-baked cakes and pastries for more than 20 years. When you step through its doors, you'll be met by the tantalizing aroma of cakes, cookies and baked goods.
Area 51 in Hernando is a local gem offering artisan ice cream that's made from scratch daily with seasonal produce sourced from local farms. Grab a couple scoops in a cup or atop a cone when you visit.
Are you ready to send your tastebuds to dessert heaven? Check these spots off your list the next time you visit DeSoto County.