Girl power! DeSoto County woman-owned businesses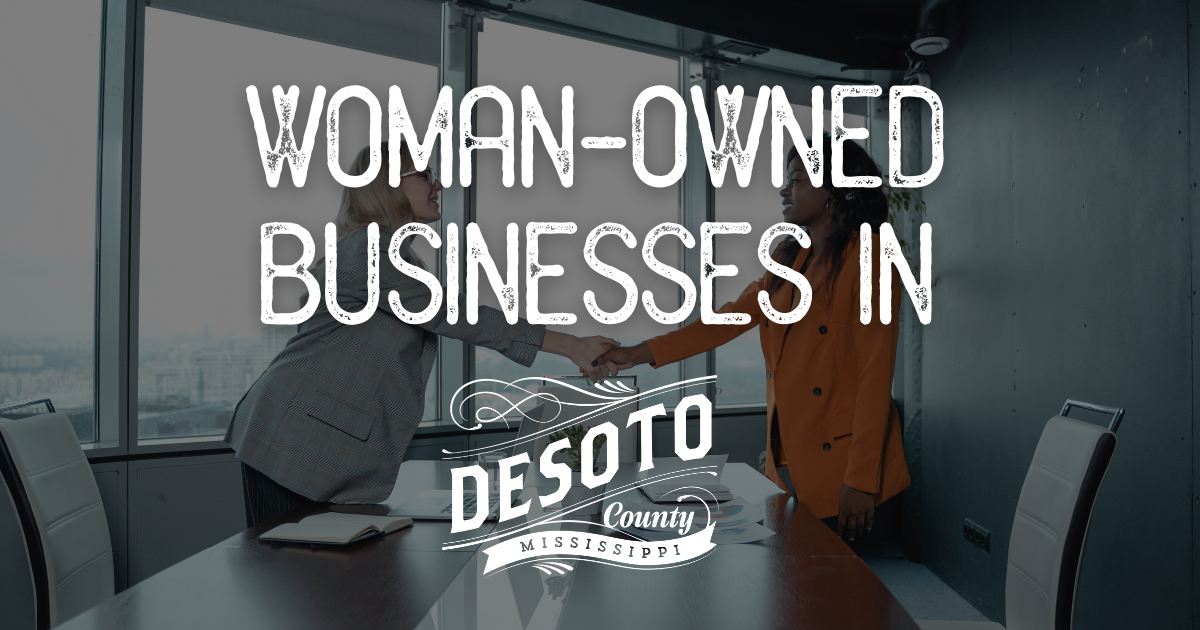 Each year on March 8, we celebrate International Women's Day. It provides a chance to spotlight achievements made by women all over the world, to raise awareness about discrimination and to drive gender equality. Here in DeSoto County, Mississippi, there are many female business owners we tip our caps to not just on March 8, but every day. Check out this long, but not exhaustive, list of businesses with fierce females at the helm.
Hernando
City Hall Cheesecake, owned by Kim Daly

Coffee Central Squared, owned by Tina Tatum

Herbal Alchemy, owned by Elizabeth Barnett

KneadN 2 Rejuvenate, owned by Annie Vanderbilt

Saint X Social, owned by Mary Catherine Strider Logan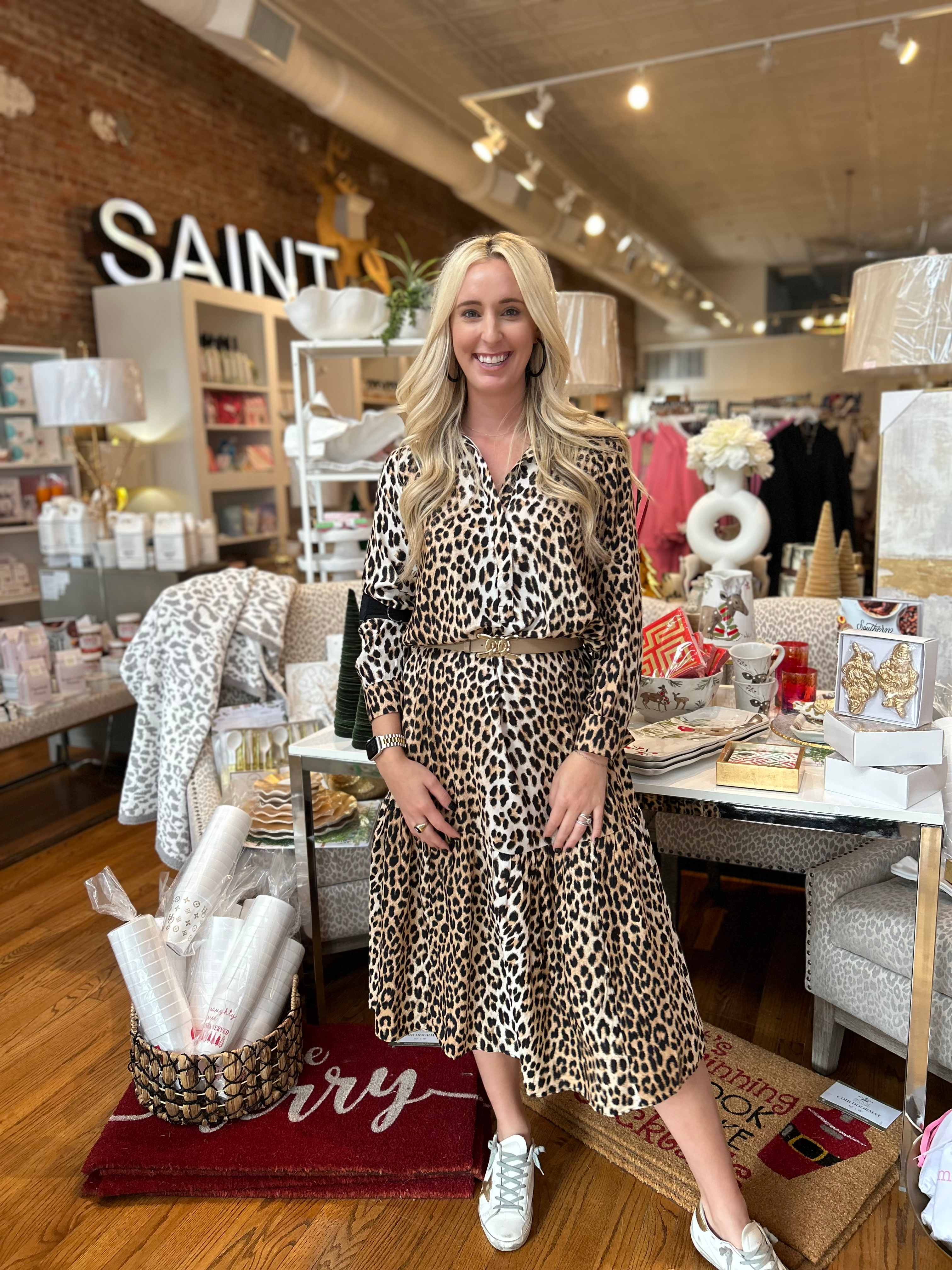 "My favorite part of owning a small business is the relationships I have built with my customers," said Mary Catherine Strider Logan, owner of Saint x Social. "It has opened the door to so many amazing new friendships and opportunities that would not have been possible without owning a small business. My advice to women looking into owning a small business would be to stay persistent and stay true. It's such a unique opportunity to be able to own a small business. In the end, it's beyond rewarding and worth all of the hard work and dedication. The vision of a small business is so personalized to each individual and that's what makes each business so amazing is watching each person's vision flourish."
Studio 139 Salon & Spa, owned by Brooke House

The Square Cupboard, owned by Jamie Whitley Smith

Vampire Penguin, owned by Kimberly Stewart
Horn Lake
Memphis Barbecue Company, owned by Melissa Cookston

Sassy Girl Apparel, owned by Crissy Stewart

Royal Experience, owned by Kyunna Gates

Kind Nutrition, owned by Amy Sheley

Chell's Aromatherapy, owned by Tamerone Hale

J&D Uniforms, owned by Desiree Manjarrez
Olive Branch
Athena Coffee Roasters, owned by Laura Scales

Massage & Raindrop Therapy, owned by Linda Ross

Pigeon Roost Apiary, owned by Jennifer Lane-Watson

Pink's Coffee House, owned by Leanne Nastasi

The Wooden Door, owned by Emily Layson
"As a female business owner, I feel double blessed as I get to live out my dream of being a mother to my awesome children and be there for them, and at the same time, live the dream of helping people have beautiful homes," said Emily Layson, owner of The Wooden Door. "We are always busy, but always blessed."
OB Florist, owned by Dee Dee Erfurdt

Wild Oats Children's Boutique, owned by Brandi Linville
Southaven
Aiden + Ollie, owned by Kelly Parrish

Beans & Leaves, owned by Margarita LeBlanc

Blues City Kids, owned by Tina Nesbitt

Bodi Aesthetics, owned by Meaghan McDonald
"To me, being a successful woman in business means that I am doing my part to empower and support other women around me," said Meaghan McDonald, owner of Bodi Aesthetics. "I work with women every day, whether it be young, middle-age or older. Regardless of the age, I truly believe that being a successful woman in business requires serving other women through your role."
Brown Baguette, owned by Karen Brown

Buff City Soap, owned by Krista Scott

Cloud Nine Massage, owned by Misty Clemons-McGregory

City Hall Cheesecake, owned by Kim Daly

Coffee Central, owned by Tina Tatum

Dale's Restaurant, owned by Larita Mathis

DeSoto Snow and Creamery, owned by Monica Reichardt

Faithful Faces Aesthetics, owned by Grace Griffin

Fill My Cup, owned by Faith Davis

Groove Nutrition, owned by Adrienne Kaufman

House to Home, owned by Beth Davidson

Janie Rose Boutique, owned by Jessica Russell

Kneading Knots of Relaxation Massage Spa, owned by Kasheena McDonald

Kutie Pies Bakery Cafe, owned by Karen Todd

Magnolia House, owned by Nancy Veldman

Mz. Classy's Boutique, owned by Peggy Forrest

Nothing Bundt Cakes, owned by Amy Lupo

Oh Sweets! Skin Care, owned by Valencia Leonard

On The Yard, owned by Veronica Bobo

The Kollective, owned by Tierney Kuykendoll

Rockin' Rolls Ice Cream, owned by Porcher Bryant

Salon Haven, owned by Sarah Jenkins

Side Alley Gifts & Cafe, owned by Kim Derryberry

Simply Southern Restaurant & Catering, owned by Aquila Phillips

Southern Elegance Events & Catering, owned by Martha Warren

Spa Around the Corner, owned by Robin Blaisdell

Spitfire Acres, owned by Barbara Murray

Stud's Formal Wear, owned by Beverly Philmore

Sugar & Honey Boutique, owned by Allie Crick

The BBQ Allstars, owned by Melissa Cookston

The Cake Lady Bakery, owned by Lauren Rhoads

Ultimate Gifts, owned by Lauren Norton

Vampire Penguin, owned by Kimberly Stewart
We could keep going! We are so proud of each and every woman living out their dream of entrepreneurship here at the top of the Magnolia State. Next time you're out and about in DeSoto County, pay one (or a dozen) a visit.