Let's go fishing in DeSoto County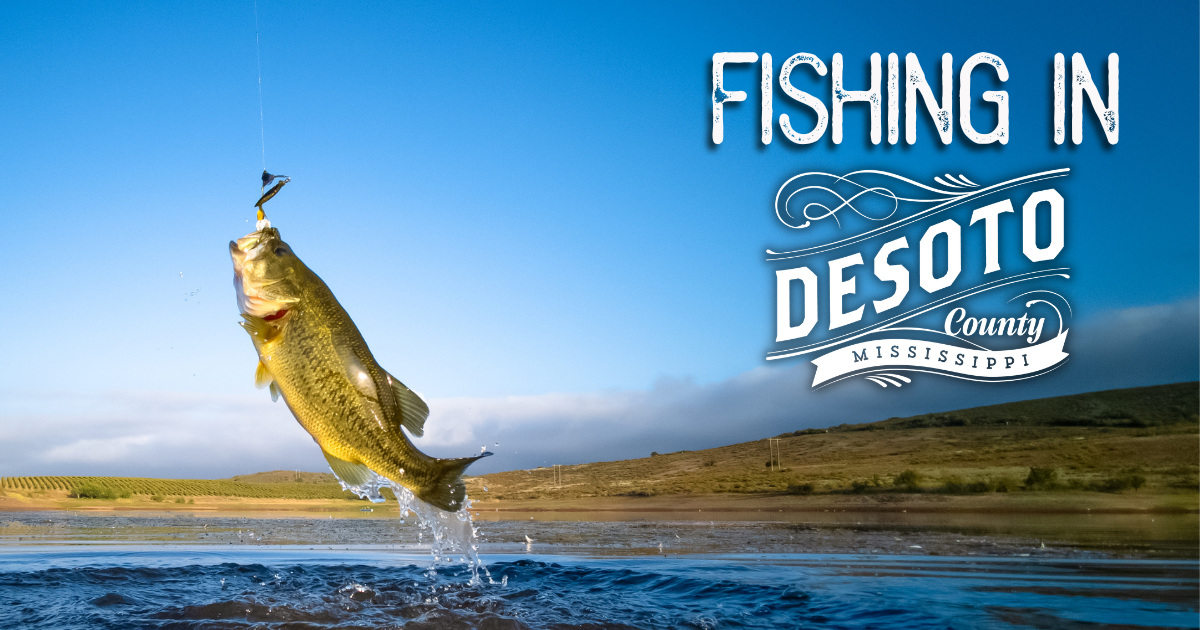 Hook, line and sinker! If you're looking to cast a line and enjoy the great outdoors, grab your gear and get ready to discover the best fishing spots DeSoto County, Mississippi, has to offer.
Arkabutla Lake in Hernando
Do you like to fish for crappie? You're in luck. Arkabutla Lake is known as a crappie fishing paradise. Anglers will find 130 miles of shoreline and a 33,000-acre lake that boasts a selection of fish including crappie, bass, catfish and bream.
Central Park in Southaven
Did you know you can visit Central Park quickly and easily without leaving the state of Mississippi? Located in the heart of Southaven, Central Park offers a family-friendly environment with trails, disc golf, exercise equipment and two lakes filled with catfish, bass, bream, crappie and carp.
DeSoto County Veterans Park in Southaven
Right across the state line, you'll find DeSoto County Veterans Park – a great place to relax, walk and learn about the brave men and women who paid the ultimate sacrifice to protect our freedom. The area boasts a beautiful lake, picnic tables and 14 bronze plaques representing each war or conflict beginning with the Revolutionary War. Plus, the city hosts a fishing rodeo at this spot each year.
Hernando DeSoto River Park in Walls
They didn't call this spot "Bass Landing" for nothing! This 41-acre park is DeSoto County's only public access to the Mississippi River. It not only offers prime fishing real estate, but some lovely views of the Mighty Mississippi, as well.

Good things come to those who bait in DeSoto County. Do you have a favorite fishing hole in the area that's not mentioned here? Let us know!