Seven places to enjoy brunch in DeSoto County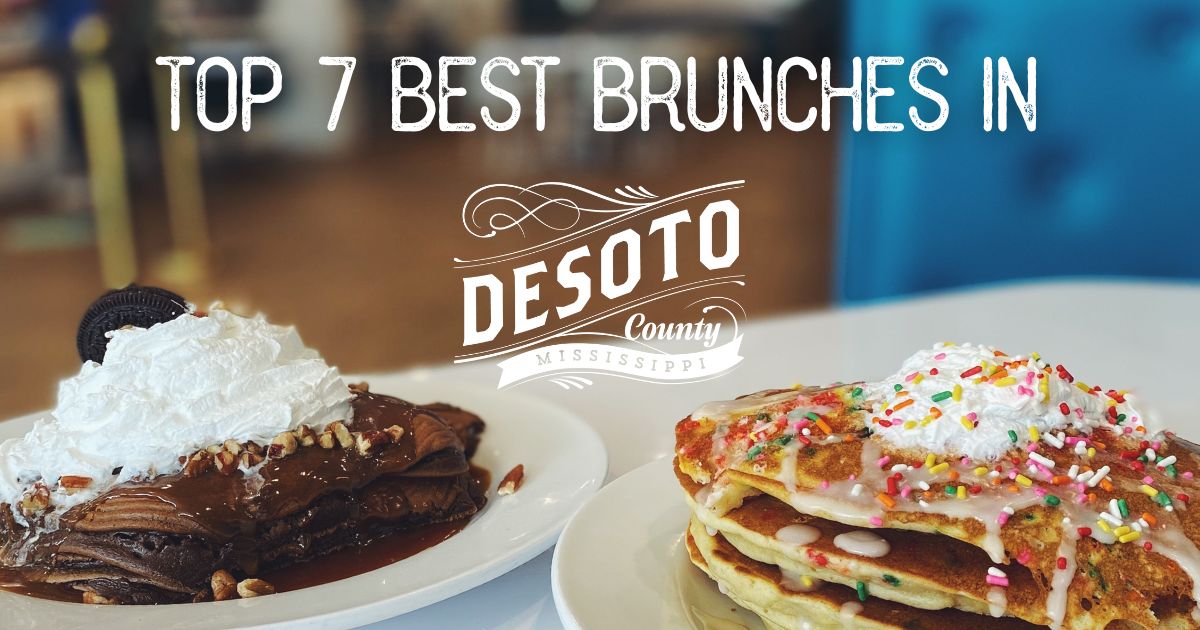 Brunch: the meal to rule all meals. There's nothing quite like having breakfast at lunch, especially on the weekends! Did you know that DeSoto County, Mississippi, boasts some incredible local brunch spots? Whether you're looking for savory, sweet or anything in between – here are seven delicious options for you to try.
Staks Pancake Kitchen in Southaven delivers some of the best flapjacks in town! Silo Square's most recent addition offers brunch every day of the week from 6:30 a.m. to 2 p.m. Staks' menu includes specialty pancakes, French toast, omelets, sandwiches and cocktails.

Along with delicious breakfast treats, the Southaven and Hernando Coffee Central locations serve up mimosas every Saturday beginning at 7 a.m.

Looking for a quick grab-and-go spot? Head over to Milano's in Lewisburg to try a breakfast kolache, specialty biscuit or stromboli. Breakfast is served daily until 10:30 a.m.

AC's Steakhouse Pub in Hernando's Town Square offers brunch every Saturday and Sunday starting at 11 a.m. The restaurant has been voted best restaurant in DeSoto County six times! AC's brunch menu boasts southern breakfast favorites, plus $3 bloody marys and mimosas.

Grab your friends and enjoy "top shelf" bottomless mimosas and bloody marys on the rooftop patio at Top Shelf Grill in Southaven's Snowden Grove district. The trendy location offers brunch every Saturday and Sunday beginning at 11 a.m.

Also located near Snowden Grove, The Grillehouse in Southaven offers brunch specials from 10:15 a.m. to 2 p.m. every Sunday. This New Orleans-inspired and Mississippi-made fine-dining restaurant has everything you need and more in a brunch menu.

Bazar's Bakery & Restaurant in Hernando is open seven days a week from 8 a.m. to 2 p.m. Enjoy breakfast favorites like quiches and omelets alongside coffee or mimosas.
Are you hungry yet? Show these local eateries some love the next time you visit DeSoto County. Ready, set, brunch!