Tech-free things to do in DeSoto County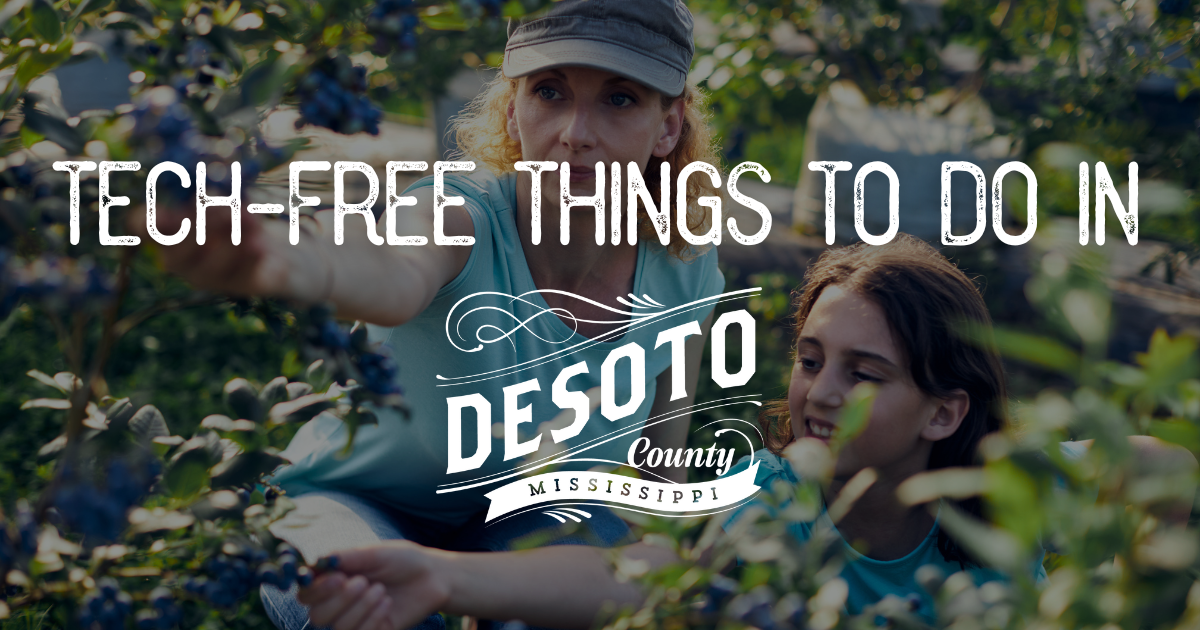 Sometimes, the only way we can reconnect with friends and family is when we disconnect from the outside world. Luckily, DeSoto County, Mississippi, has many tech-free activities, so putting away our phones, laptops and more is a breeze.
Get outdoors
As the third largest county in the Magnolia State, DeSoto County's 497 square miles offer ample opportunity to discover the great outdoors. Here are a few options:
Get creative
You and your crew can flex creative muscles in various ways here at the top of the 'Sip.
Get something new
With dozens (and dozens!) of locally owned shops and big-box retailers galore, shopping till you drop is quite easy to do here in DeSoto County. Here are just a few suggestions to help get your shopping spree started.
Get away (but not too far!)
How about a staycation? Unplug at one of DeSoto County's bed and breakfasts or enjoy a fun glamping experience.
OK, now that you've read this blog post on your phone or computer, it's time to put that technology away! Get out there and discover all the tech-free things DeSoto County has to offer, y'all.