The BBQ Allstars: A Grillmaster's Paradise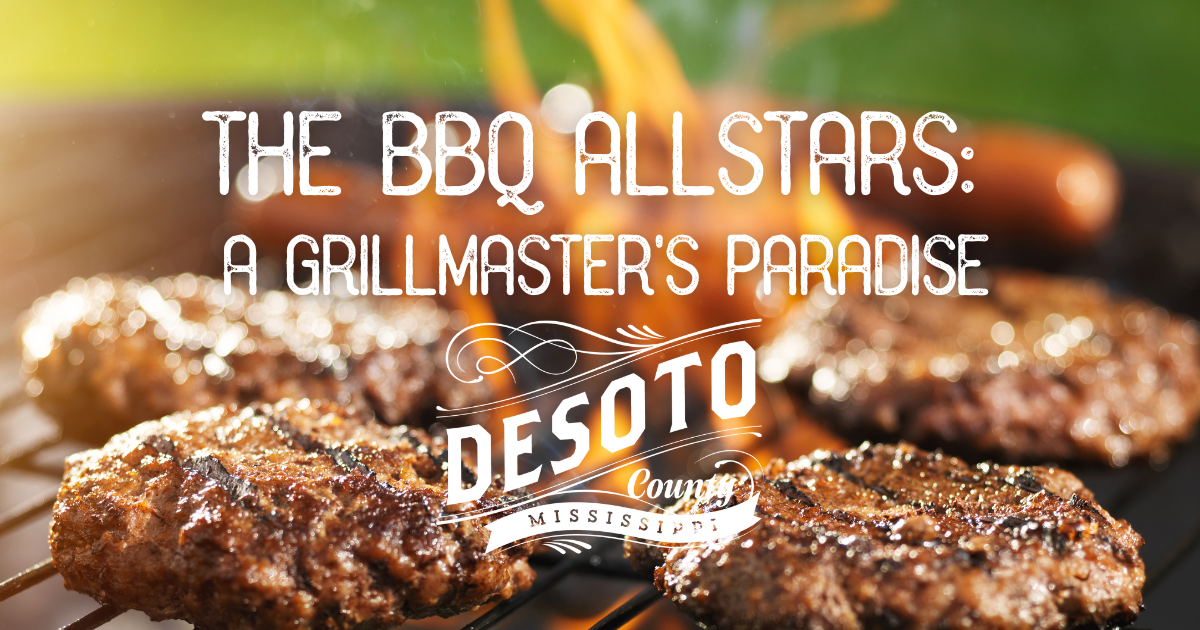 The Mid-South is alllll about barbecue this time of year. If you're an at-home grillmaster looking to stock up on the essentials or if you're a serious 'cue competitor gearing up for the 2023 World Championship Barbecue Cooking Contest, there's a special shop in DeSoto County, Mississippi, you have to visit.
The BBQ Allstars in Southaven is 12,000 square feet of barbecue heaven! The one-stop-shop for grillmasters was opened in late 2021 by Melissa Cookston. Sound familiar? She is a 7-time World Barbecue Champion, owner of Memphis Barbecue Company in Horn Lake, author of two cookbooks and a seasoned TV veteran. Most notable are her appearances on Food Network's "Chopped Grill Masters," season 4 of Destination America's "BBQ Pitmasters" and seasons 1 and 2 of Netflix's "Barbecue Showdown." She has also been named one of America's most influential barbecue pitmasters and personalities by Fox News. Now, back to the store. Here's a tiny sampling of what you'll find.
Rubs, sauces and spices
The BBQ All-Stars shelves boast rubs ranging in traditional flavors like Garlic Herb and Maple Bourbon to adventurous options like Imperial Coffee Stout and Hickory Peach Porter. Cookston has her own line of products, too, so be sure to check out her rubs, sauces, variety boxes and more. Pro tip: Don't sleep on her Jalapeno Honey Mustard!
Cooking accessories
The accessories section is all about the Cs. Think cookware, coolers, cutting boards, cutlery and more. And, as we mentioned earlier, Cookston is a cookbook author, so the store has copies in stock, of course. Adding one to your cart is a must.
Grills and appliances
Looking to make a big purchase during your visit? Grills and appliances ranging in price from relatively affordable to quite pricey are available. The knowledgeable staff can help you navigate the store's many options to ensure you find just the right grill or appliance.
Fun stuff
Unique knick knacks and gifts are on hand, too. Grab funny cards, cocktail mixes, pet accessories, fermenting kits and so much more.
Grillmasters and World Championship Barbecue Cooking Contest competitors, come see us! If you're the latter and fall in love with an item that won't fit in your suitcase, The BBQ All-Stars team will be happy to ship it for you. Online ordering is also available at thebbqallstars.com. Happy shopping!