Where to buy end-of-year teacher gifts in DeSoto County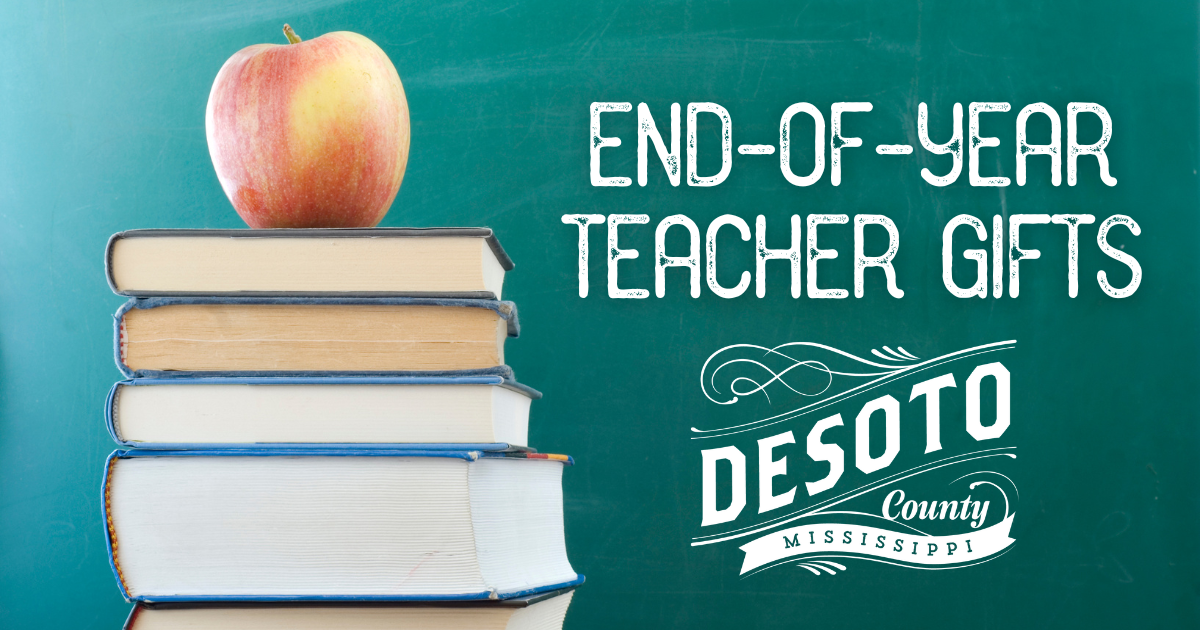 Teacher Appreciation Week is quickly approaching – May 8-12. Have you purchased a gift for your child's teacher yet? You can find the perfect present at one of the many locally owned boutiques in DeSoto County, Mississippi. Here are a few ideas:
Side Alley Gifts & Cafe in Hernando not only has tons of unique, handmade art and decor pieces, the shop also offers Dinsthul's chocolate-covered fruit. Call 662-469-9279 to place an order today.
Crossroads Vendor Market in Olive Branch has a great mix of accessories, decor and handcrafted pieces the teacher in your life is sure to love. If you're not so sure what item they'd love best, you can go the gift card route so they can choose for themselves.
Magnolia House in Southaven truly puts the "gift" in gift shop. With home decor, bath and body accessories, fine art, original books and more – there is no shortage of excellent presents within the walls of this store. Plus, while you're there, you can explore the rest of Silo Square's shops, restaurants and salons.
Is teach on a nutrition kick? We don't blame them! DeSoto County has some legendary nutrition shops around the county to help them perk up and get ready for their day. Check out Vibe Nutrition in Hernando, Hype Nutrition in Southaven and Bright Nutrition in Horn Lake, to name a few.
Who doesn't love dessert? Be sure to grab a little something sweet when you purchase a gift card for your favorite educator from one of DeSoto County's many sweet shops, like Area 51 Ice Cream in Hernando or City Hall Cheesecake in Southaven and Hernando.
There's nothing quite like getting a gift card for a mani or pedi at a locally-owned salon. Tell your favorite teacher to sit back, relax and take a load off at Posh Nails & Aesthetics in Silo Square in Southaven.
"Teachers have three loves: love of learning, love of learners and the love of bringing the first two loves together." – Scott Hayden
Show educators some love this Teacher Appreciation Week by gifting them something special from a DeSoto County small business.