Where to find back-to-school gifts for teachers in DeSoto County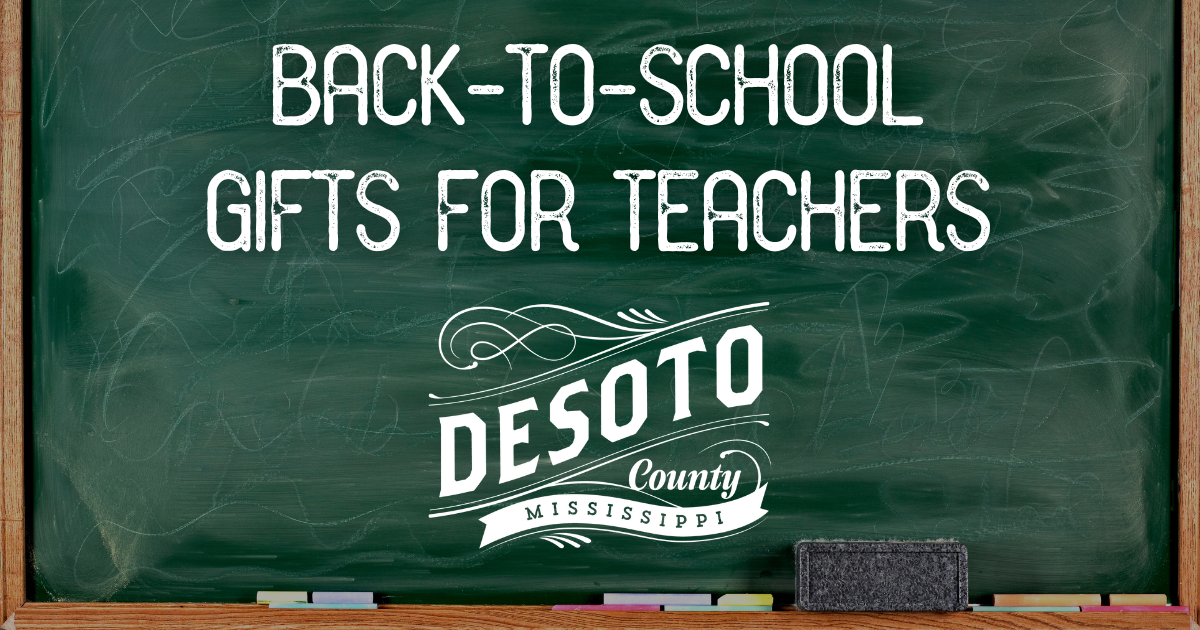 'Tis the season for heading back to school, and you know what that means – it's time to show some love and appreciation to our amazing teachers. If you're on the hunt for the perfect gift for your child's teacher, locally owned boutiques and restaurants here in DeSoto County, Mississippi, are here to help.
DeSoto County boutiques
Bon Von Gifts
When it comes to finding one-of-a-kind items, Bon Von Gifts in Hernando is the place to go. The store has an impressive selection sure to put a smile on any teacher's face. Oh, and don't miss out on Hernando's famous fudge – it's a sweet treat that'll add a little extra magic to the start of the school year.
Saint Hernando
If you're looking for trendy trinkets and contemporary home decor, head to Hernando's Saint Hernando. But, we must warn you, there's no way you'll be able to leave without purchasing something for yourself, too!
Paisley Pineapple Boutique
For those of you on the hunt for accessories and unique jewelry pieces, look no further than Paisley Pineapple Boutique in Olive Branch. The store boasts a fantastic collection of goodies that'll suit any teacher's taste. A durable tumbler or a flashy necklace – take your pick!
SoCo
Calling all fashionistas! SoCo at Silo Square is the ultimate destination for all the latest trends in men's and women's clothing. With brands like Southern Marsh, Southern Tide, Genteal, BuddyLove and more, you'll find the perfect something to gift your favorite educator.
DeSoto County restaurants
Get the teachers' taste buds dancing with a gift card to SideStreet Burgers in Old Towne Olive Branch. From classic burgers to globally inspired creations, this place has it all. Or, gift them a card to Horn Lake's Memphis Barbecue Company. They've got the most finger-licking ribs, pulled pork and brisket dishes that'll leave any educator in barbecue bliss. Last but not least, consider helping them start their day with a boost of energy from some Vibe Nutrition in Hernando, Hype Nutrition in Southaven or Bright Nutrition in Horn Lake. All three have refreshing teas, shakes and wellness-boosting supplements to keep them going strong throughout the school day.
Are you ready to help your child make their teachers' day with a thoughtful gift from a DeSoto County small business? Happy hunting!