Where to find murals in DeSoto County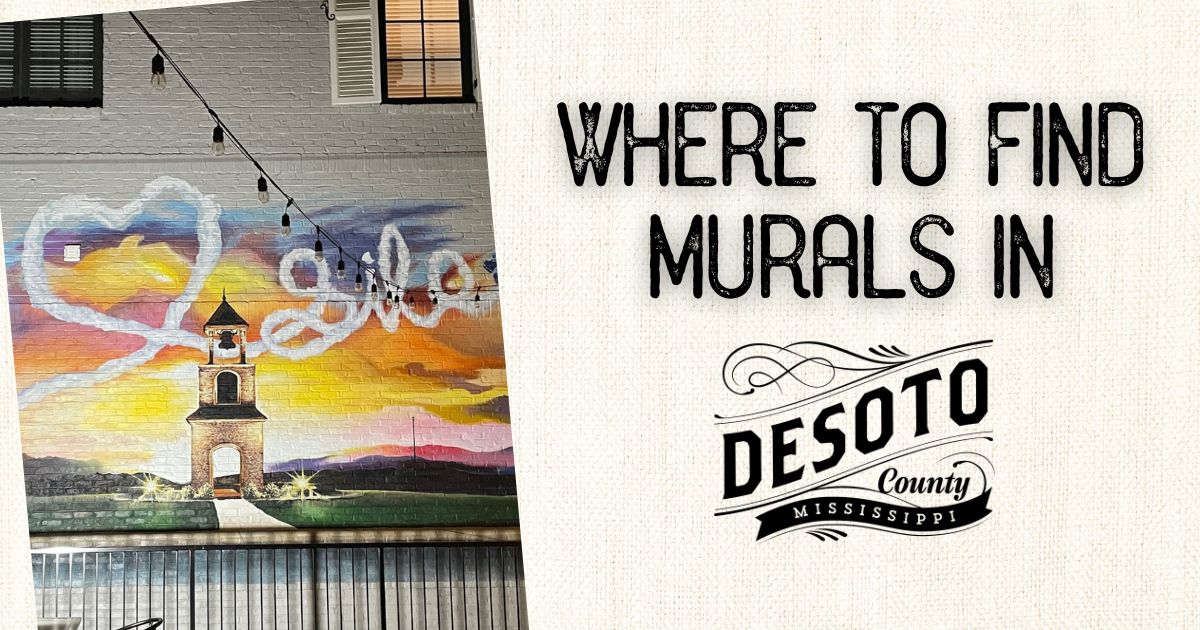 Murals are a great way to tell stories on a large scale. The colorful works of art can hold significant cultural and historical appeal, along with being great visual assets to a community. We've gathered spots around DeSoto County, Mississippi, where you can view a few grand pieces in person (and learn something new while you're at it).
Southaven: Silo Square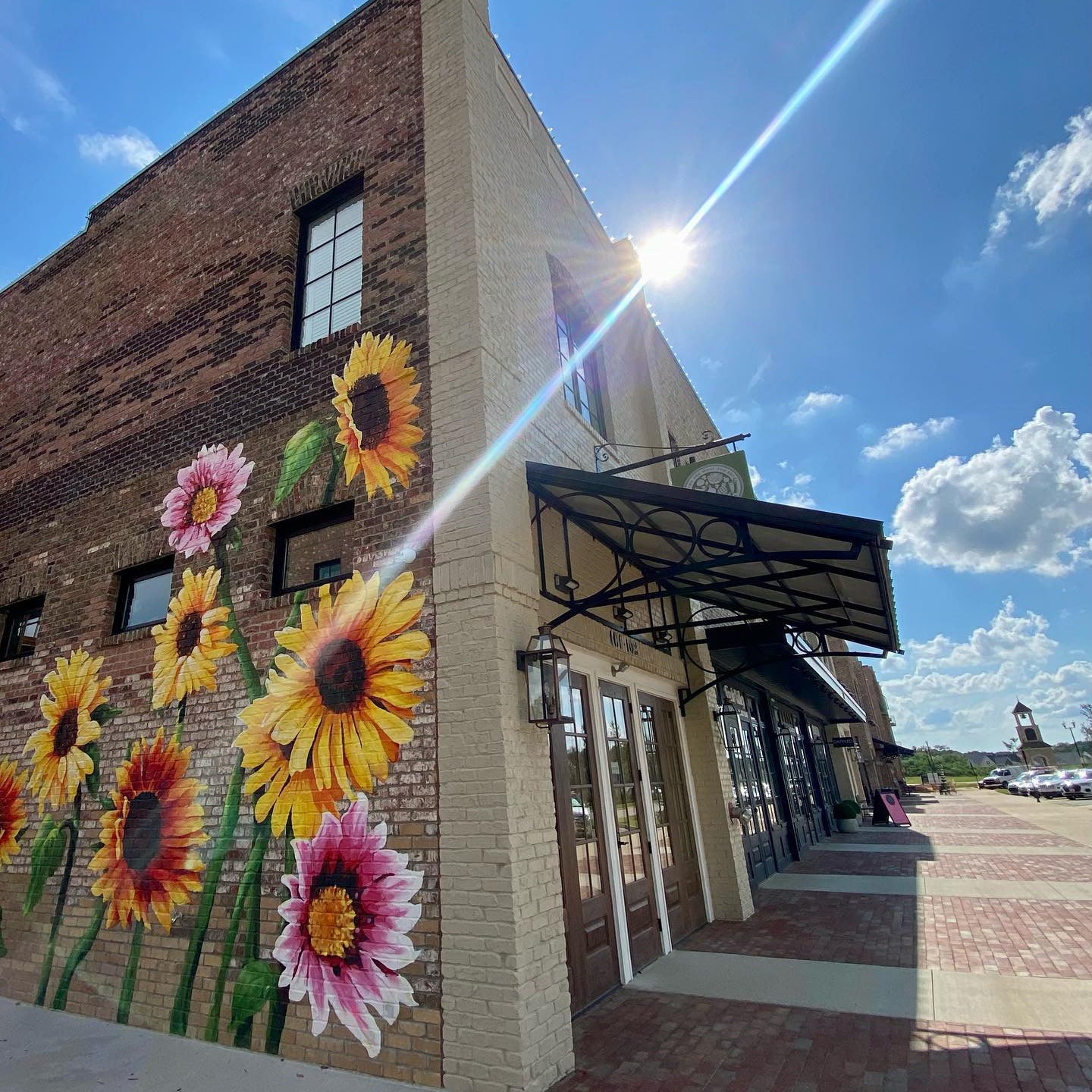 The developers of Silo Square in Southaven had murals in mind from the start. The development's first mural was dedicated to sunflowers, as they are a very big part of this area of Southaven. The land where Silo Square now sits was once a half-acre sunflower field owned by the Snowden family, and artists Joe Sawyer and Rodney Leath, co-owners of S&L Mural Company, paid homage to it perfectly. You can visit their brightly painted sunflower mural at 2903 May Blvd., between Custom Jewelry and Fresh Valley Juice Bar.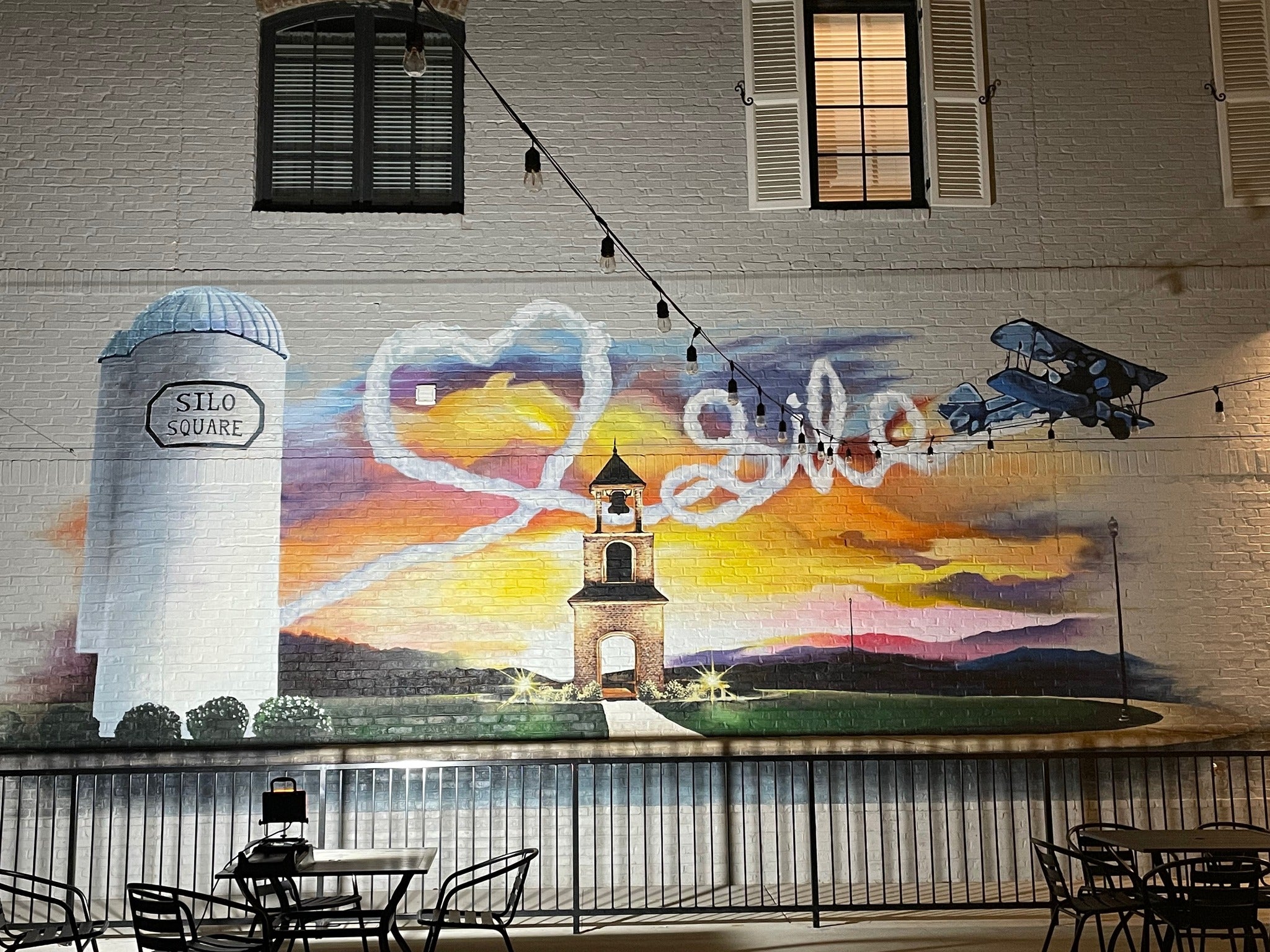 The second mural by S&L Mural Company is also in honor of the Snowdens and depicts the family's blue biplane, silo and bell tower. The beautiful Southern scene is backlit by a gorgeous sunset. This piece can be found on the side of Stella & Ivy at 2894 May Blvd.

Olive Branch: Old Towne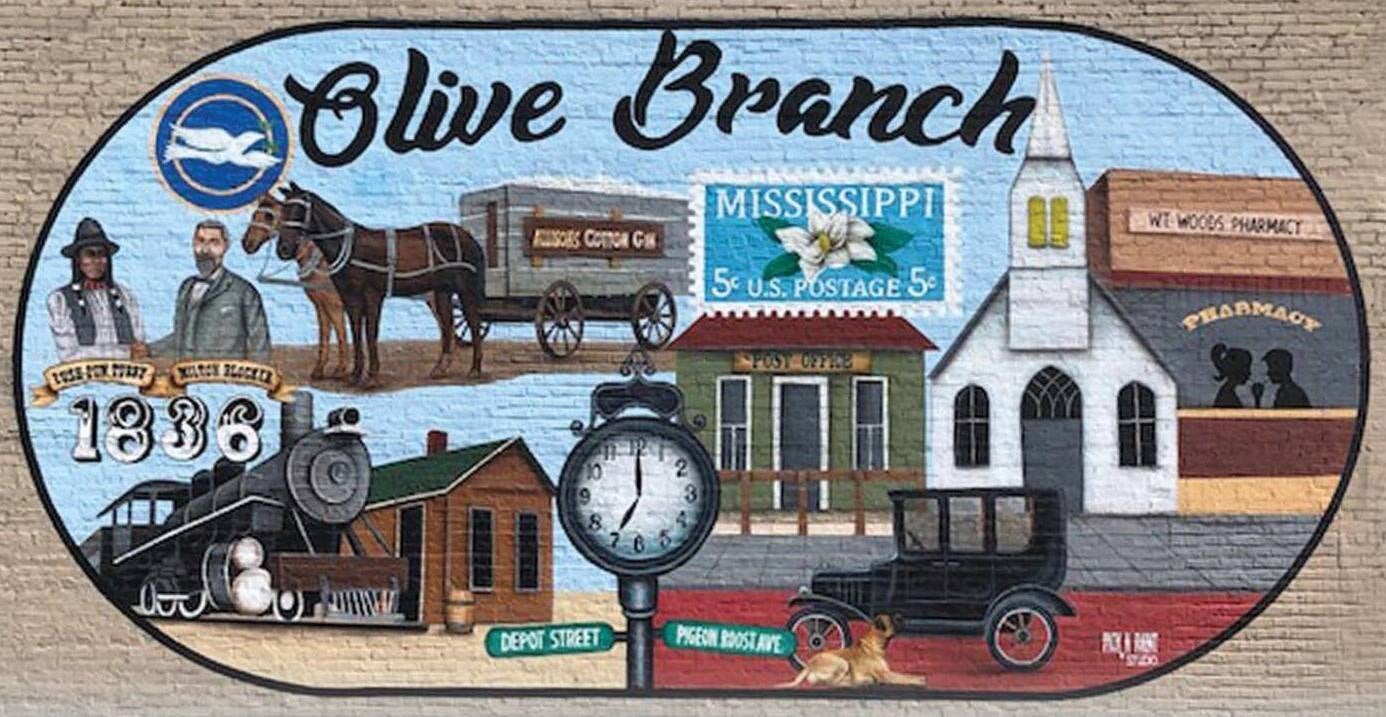 The Olive Branch Arts Council has played a key role in the cultural development of the city for years. Its mission is to promote and support the arts and is a resource center for area artists. Artist Matt Thone, the owner of Pick N Paint Studio in Old Towne, was tasked with creating the work that depicts much of Olive Branch's history, including Chickasaw warrior Lush-Pun-Tubby who helped establish the city of Olive Branch in 1836. The mural is located at the intersection of Depot Street and Pigeon Roost Road.
Hernando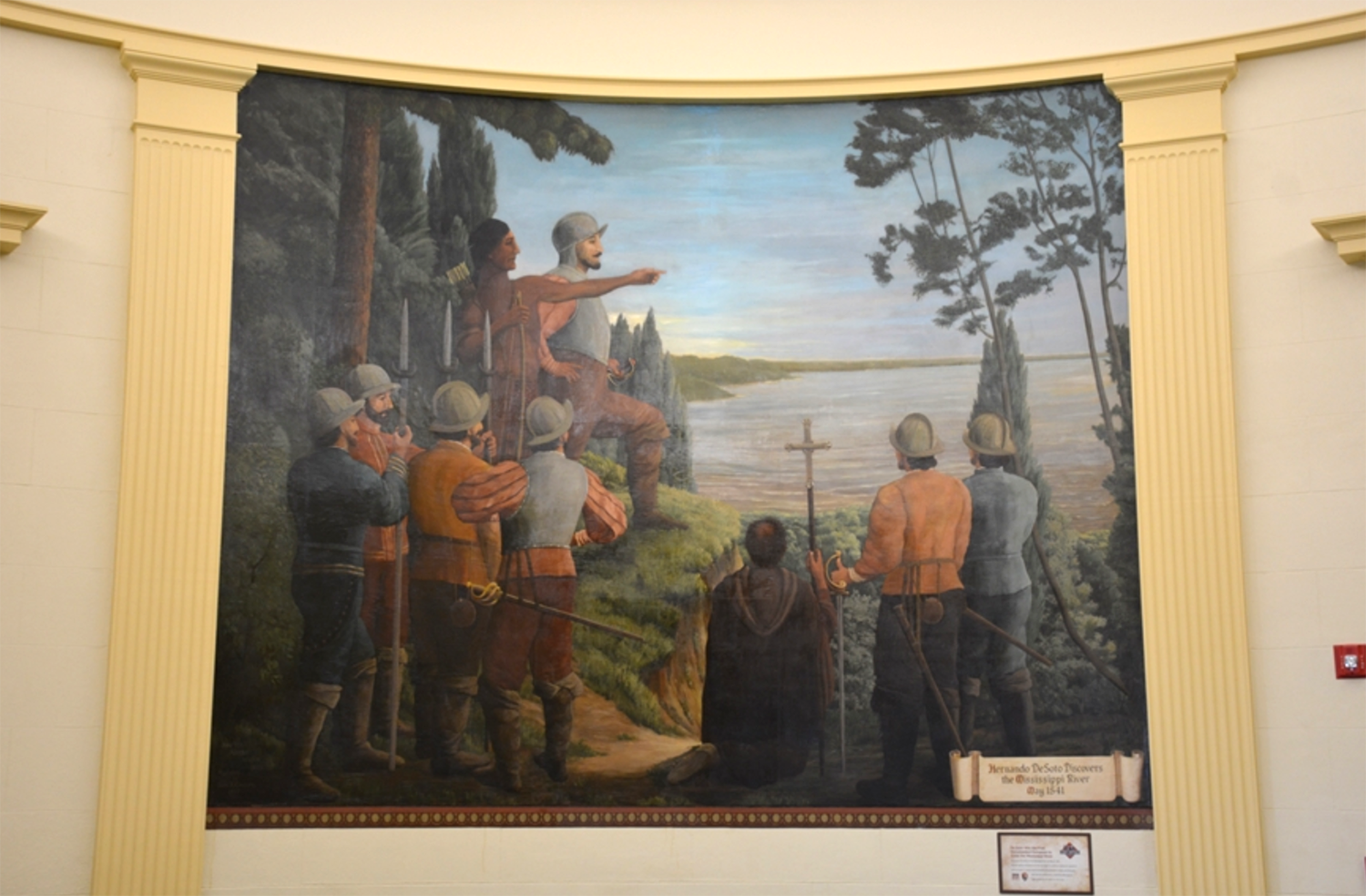 Inside the Hernando courthouse, you'll find a breathtaking collection of murals adorning the rotunda walls. The works of art depict the legendary explorer Hernando de Soto and other explorers' historic travels along the Mississippi River. Painted in 1903 for a hotel in Memphis, Tennessee, several of the original murals were gifted to DeSoto County in the 1950s. They are now permanently part of the community they represent.

Whether you are an art lover or casual observer, these murals are sure to stun when you see them in person. On your next visit, be sure to take a pic and tag @visitdesotocty!