Where to listen to live music in DeSoto County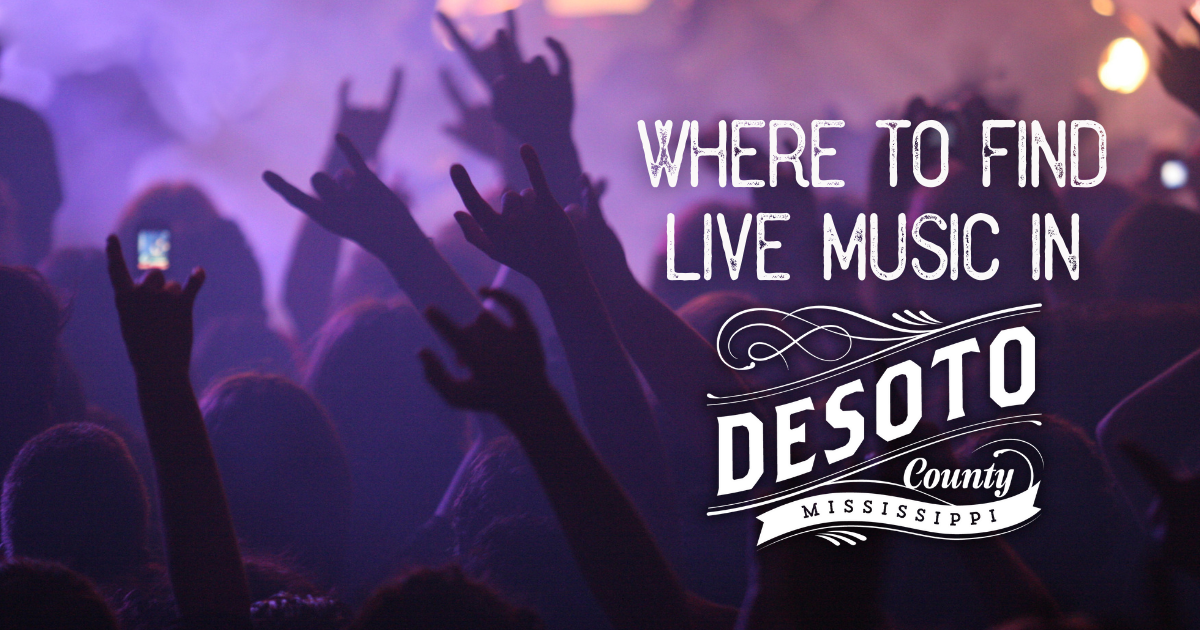 There's nothing quite like getting out of the house to grab a beer and listen to live music. DeSoto County, Mississippi, has no shortage of places to go to find both of those things! Whether you're looking for a more relaxed live music scene or prefer rockin' concerts, DeSoto County is the place to be.
Bars and restaurants
Grab your friends and meet at Dan McGuinness Pub in Southaven. The self-proclaimed "watering hole" has karaoke every Tuesday and a live band on Fridays and Saturdays.
Do you need a fun date idea? The Crossing Bar & Grill is an entertaining joint for live music every Friday and Saturday in Olive Branch.
Make it a family affair at 10th Inning Bar & Grill at Snowden Grove in Southaven. After the kiddos are done playing baseball next door, head to the 10th Inning for food and live music on Fridays and Saturdays.
Talk about fun – Sidecar Cafe in Southaven is also known for live music every Friday and Saturday night. Are you in for this treat?
World-famous doesn't even begin to describe the burgers at Huey's in Southaven, let alone the live music performances sprinkled throughout the month on select Sundays.
Concert venues
Landers Center in Southaven is the largest multipurpose arena in DeSoto County, seating up to 10,000 music enthusiasts. From country musicians to R&B superstars, this venue's concert lineup is not one to miss. Check out landerscenter.com for show dates and details.
Let's look ahead, shall we? A new and improved BankPlus Amphitheater at Snowden Grove Park in Southaven is in the works! The $11-million-dollar renovation began in fall 2021 and will kick this outdoor concert venue's capacity up a notch. Once complete, BankPlus Amphitheater will feature 8,300 reserved seats, a general admission pit area, lawn space, large dressing rooms and production areas, and more.
Detour to DeSoto County, Mississippi, to have some fun and listen to live music soon, and be sure to tag @visitdesotocty when sharing your experience with your Instagram followers!