Jerry Lee Lewis' time in DeSoto County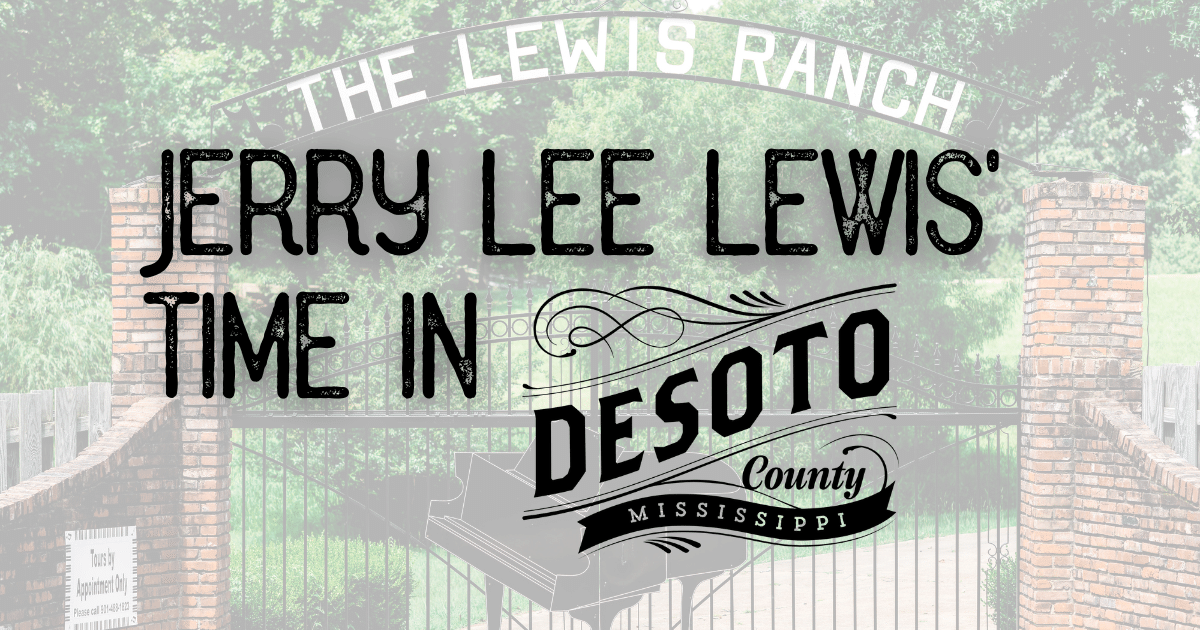 While the Magnolia State is known for being one of the birthplaces of blues music, one longtime resident of DeSoto County, Mississippi, left his mark on two other genres. Rock 'n' roll and country music superstar Jerry Lee Lewis spent the last four decades of his life residing right here at the top of the 'Sip.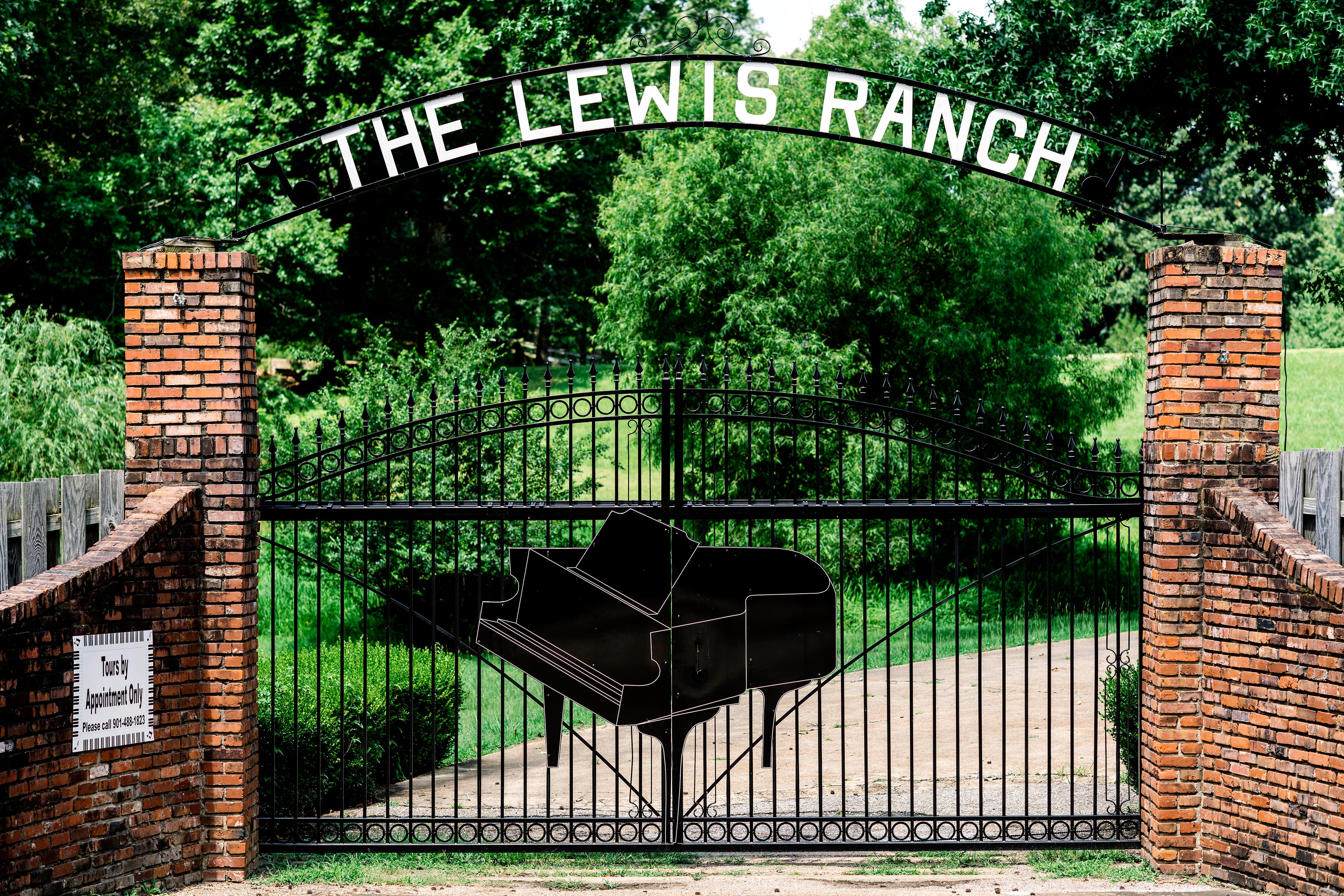 Lewis arrived in the area when he signed with Sun Records in nearby Memphis, Tennessee. Nicknamed The Killer, Lewis catapulted to fame the next year. Throughout his storied career, he tore up stages across the world with his larger-than-life on-stage persona. He certainly wasn't your average piano man – he put on a SHOW! Aside from solo gigs, he was also part of Sun Records' Million Dollar Quartet, a group who put on private music sessions at the studio. It included a few guys you may have heard of: Elvis Presley, Carl Perkins and Johnny Cash.
Three decades after he got his start, Lewis became the first person inducted into the first class of the Rock and Roll Hall of Fame. He settled down in Nesbit, Mississippi, at a sprawling estate that was open for tours at one time. The Lewis Ranch was to Lewis what Circle G Ranch was to Elvis back in the 1960s. It served as an oasis for Lewis. It was a place for rest, peace and quiet.
Those who had the pleasure of touring his estate when it was open to the public several years ago may have even had Lewis' son as a guide. Jerry Lee Lewis III led small groups through the home occasionally. Fans gained insight into the legend who came from humble beginnings and worked hard to make it in the industry during the intimate tours. It's closed to the public now, but you can still take a photo in front of the piano gates to have a lasting record of your visit.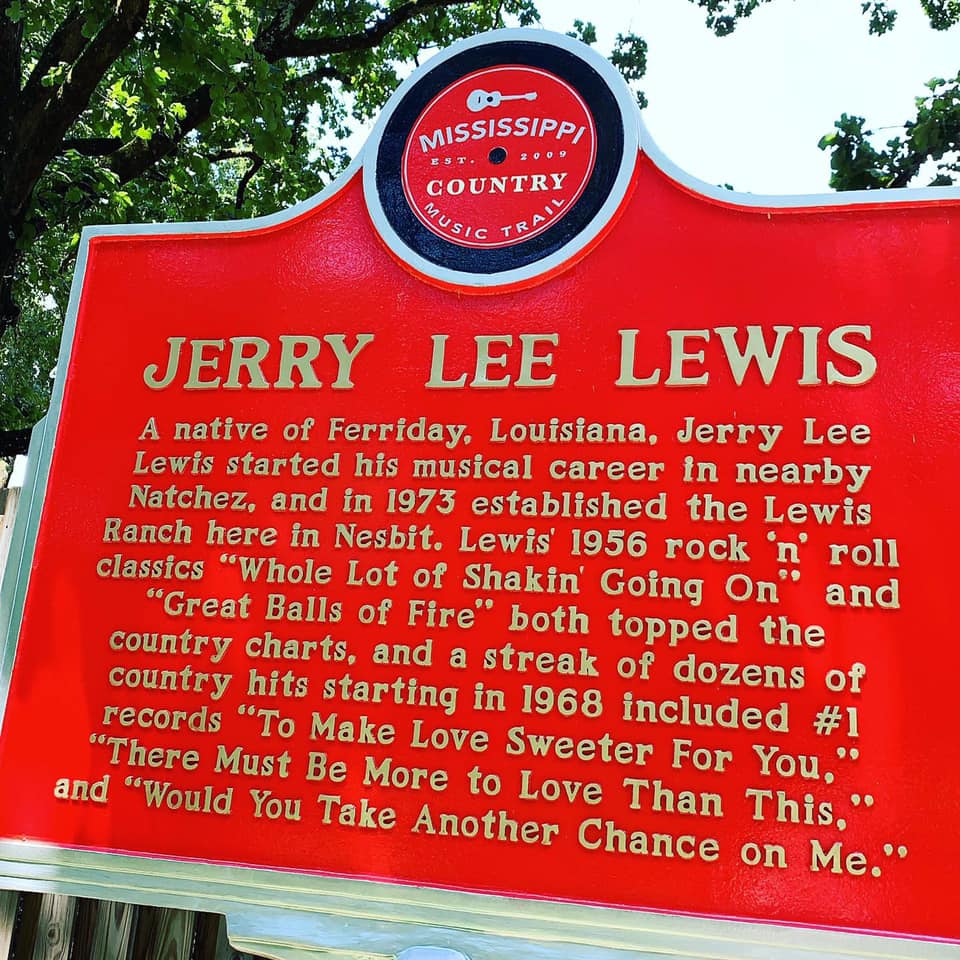 So, where did Lewis and wife Judith live if the ranch was open to the public? While it was not widely known, the couple had another home in DeSoto County where they spent the majority of their time. This abode is where he spent his final days before passing on Oct. 28, 2022, at the age of 87.
The Killer's biggest hits, "Whole Lotta Shakin' Goin' On" and "Great Balls of Fire" will undoubtedly continue to be beloved for generations to come. They're iconic and unforgettable, just like Lewis who once ended a show by lighting a piano on fire with a Coca-Cola bottle of gasoline. "Goodness, gracious great balls of fire!"