21 DeSoto County spring break activities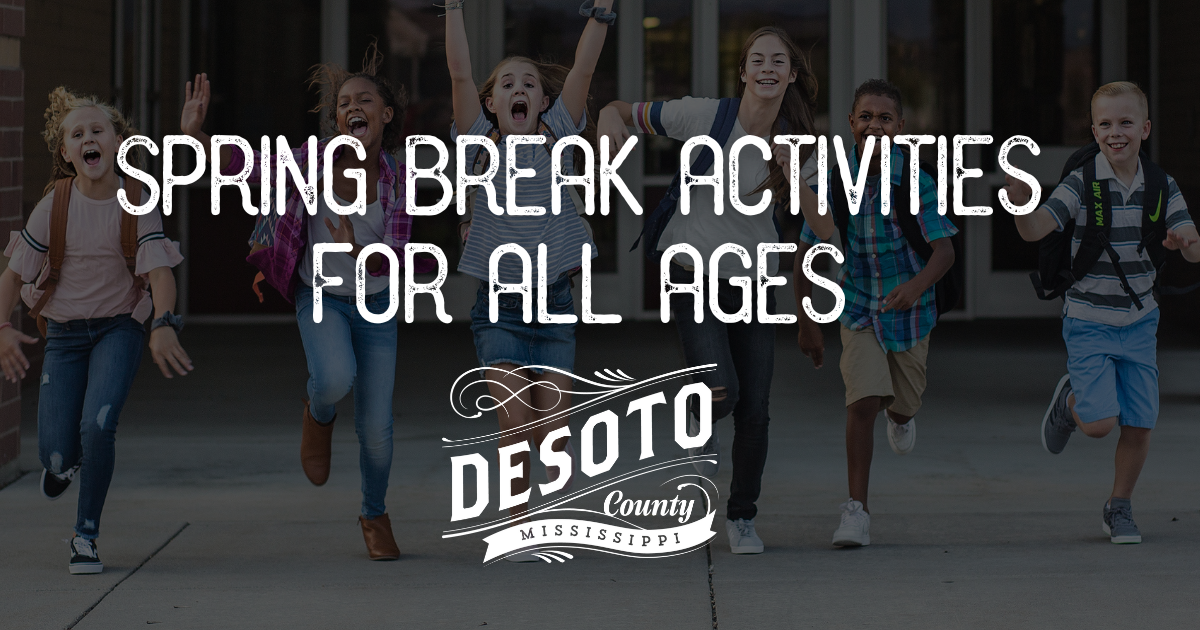 Time to start mapping out those spring break plans, parents. Whether your kiddos are college age or much younger, DeSoto County, Mississippi, has fun activities for all. We've rounded up a long (but certainly not exhaustive list) of places to visit and things to do here at the top of the 'Sip.
Whew! Lots of fun to be had, huh? We hope to see you soon here in DeSoto County, Mississippi.